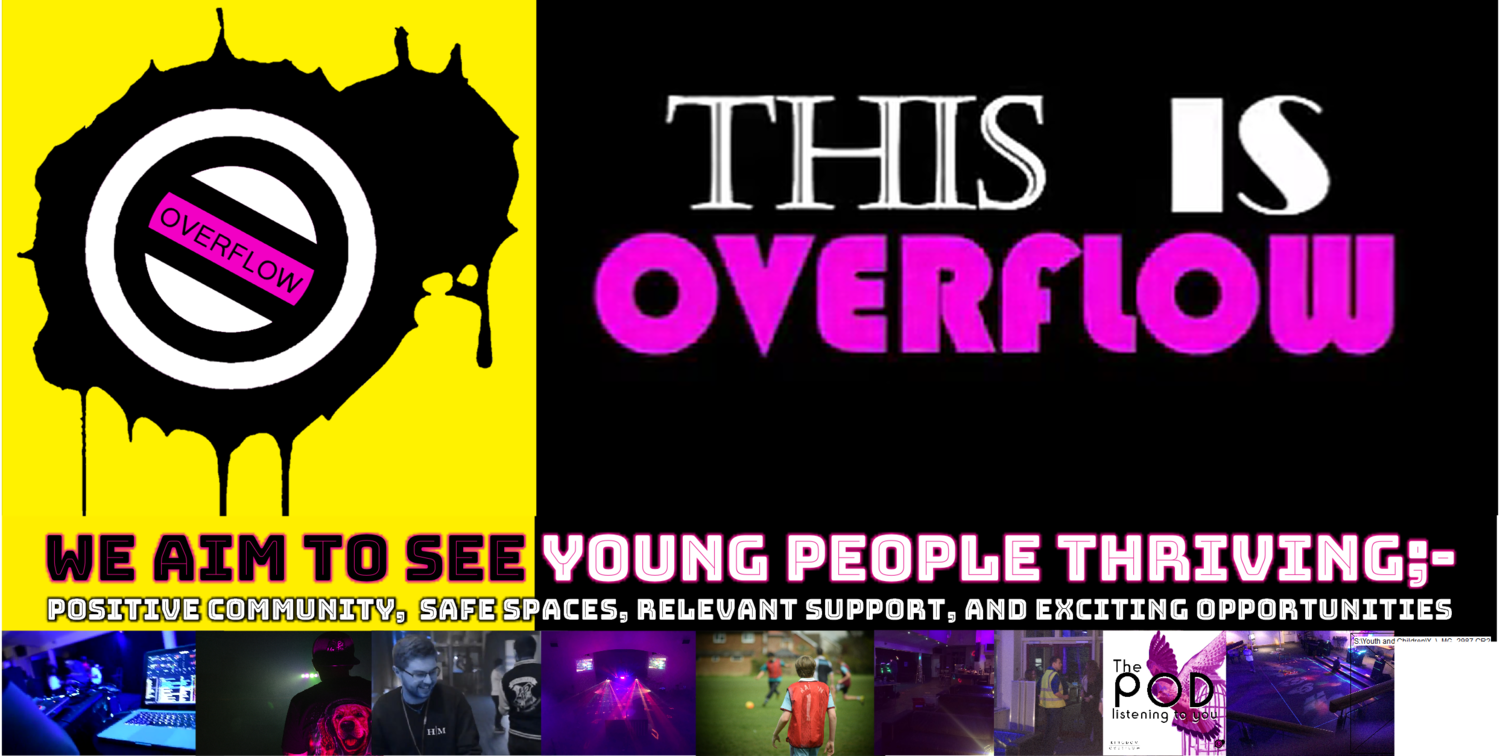 New Wine Luminosity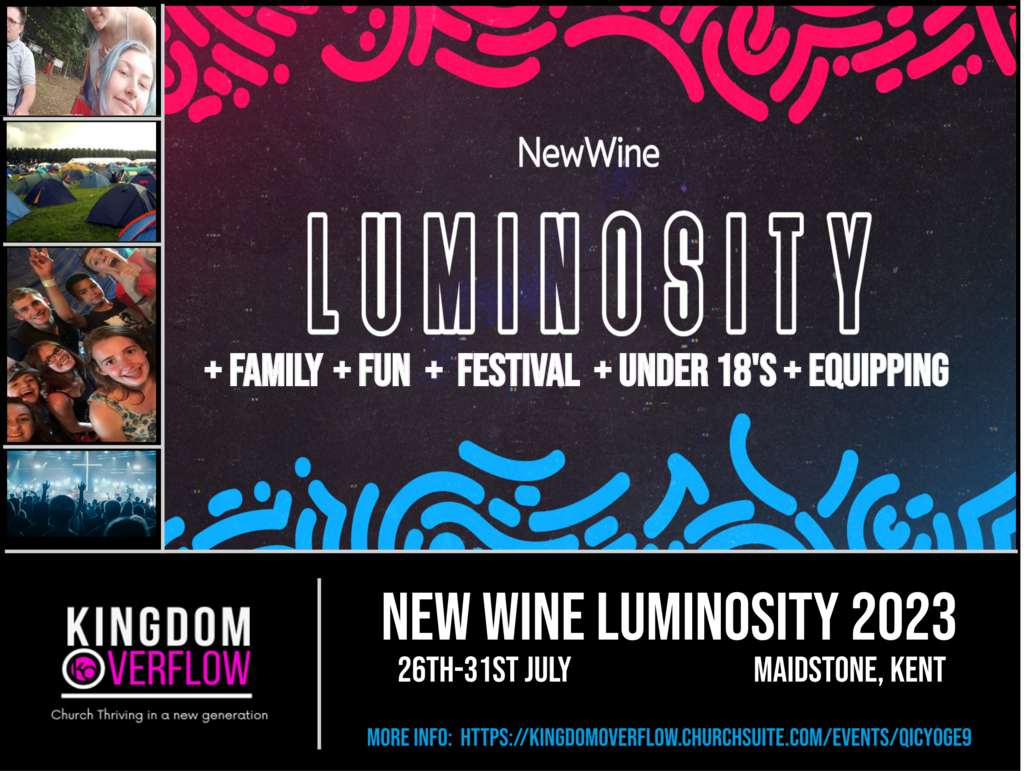 Wednesday, 26 July 10:00am
→ Monday, 31 July 2023 2:00pm

Kent Event Centre
About
Luminosity is a 6 day summer festival, run by New Wine, focused on equipping and empowering young people to live out their potential.

Bringing young people together for some incredible fun, It's a perfect event for creating belonging, promoting wellbeing, and equipping young people.
Running from 26th - 31st July, this is an amazing opportunity. There's loads to do as a community together, on a site packed out with contemporary venues and activities. Music venues, activities, café's, street food, sports, skateparks ... the list goes on! On top of that there will be projects and seminars supporting wellbeing, and specific events programmes and seminars designed to equip and support young christians in their faith.
Accommodation
This event is a camping event. We will provide all catering and 'base camp equipment,' and can offer help with providing tents and other equipment if people need.
Team information
We know that sending young people away on residentials can be scary for parents.
However, as a Church and team, we have extensive experience of running residential events with young people, and we always aim for the highest standards of excellence, and professional standards, in the way we approach every element of these events. You can be assured that we will ensure that every young person we take will be catered for, and looked after, and that all involved on teams are known to us and have been recruited using appropriate checks.
If you have any questions about the way we run these events, or our team, please feel free to email
tomlambert.stlukes@gmail.com
Event Cost

The event costs £205 - which includes EVERTHING; travel, food, ticket and even equipment for those who need it.
The breakdown of this cost is;
Event Ticket: £155
Travel: £10
Food: £30
Contribution towards gas and equipment upkeep: £10
Financial support
We want to enable all young people to be able to attend this event, and would hate for finances to be a barrier to anybodys involvement. We have the ability to support those who need help with this cost through our pastoral support fund. If you would appreciate help with this cost, with all details kept highly confidential, please choose the pastoral support ticket option below.
How to Book

Thinking of booking? Good! We would love you to join us!


It's really easy to book in to this amazing event!
Fill in the details of the young person attending, below.
Choose your ticket type. You can either pay a deposit and sort the balance out in June, pay for your place in full, or choose to apply for confidential financial support. Payments will be taken using our online payment system.
We will send final event details in June.
Got Questions?
If you have any questions about this event, or would like to find out about equipment, please get in touch with tomlambert.stlukes@googlemail.com
Location
Kent Event Centre ME14 3JF